OpenSea is the largest marketplace for non-fungible tokens (NFTs).
This leading NFT marketplace captured more than 60% of all NFT purchases recorded in 2021, totaling around $14 billion in NFT transactions. With the explosive rise of NFTs, OpenSea says trades on the platform rose 600-fold from the prior year.
The platform is designed with an intuitive and user-oriented interface to make it easy to buy, sell, or trade NFTs. OpenSea's features help you find what you are looking for quickly and easily.
If you are new to the world of NFTs, this post will give a simple explanation of what OpenSea is and how it works so that anyone can understand.
Let's get started.
What is OpenSea NFT Marketplace?
OpenSea is the most popular NFT marketplace and it's growing fast. The platform allows you to buy, sell, or trade NFTs with other users from around the world.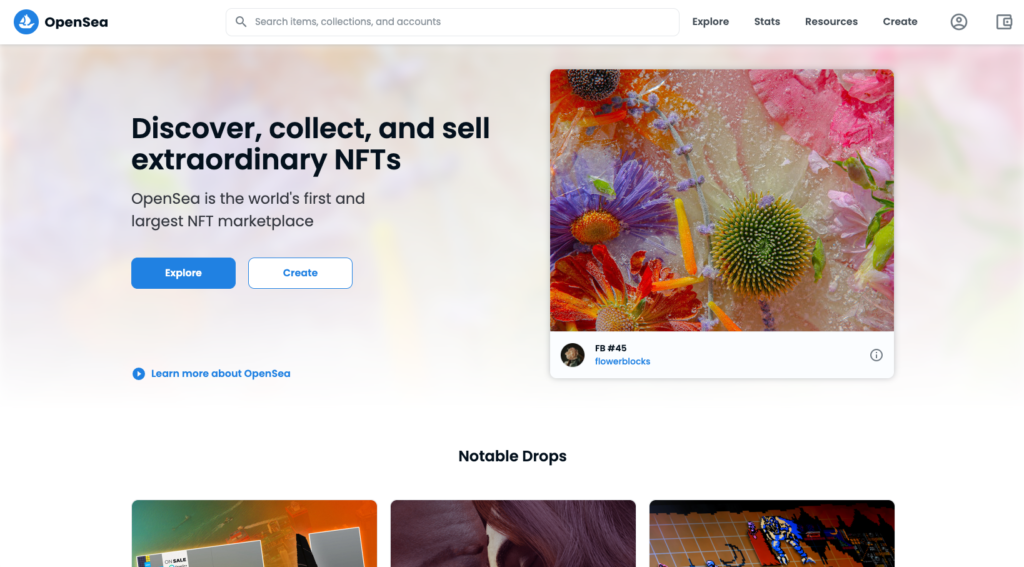 The platform was created in 2017 with the mission of making digital assets easy to buy, sell and trade. The company's primary focus is on building tools that allow users to trade their digital assets freely, creators to launch new projects easily, and for developers to leverage integrated marketplaces for their digital assets.
The company has attracted investment from innovators, such as Mark Cuban, Tim Ferriss, Naval Ravikant, and Kevin Durant.
How Does OpenSea Work?
OpenSea enables a frictionless market for NFTs. You can search and browse through thousands of the world's most popular collectibles or find what you're looking for using customized filters like character, rarity, category, set name etc.
Once you find what you're looking for, OpenSea allows you to complete the purchase in a few simple clicks. You can also trade NFTs with other users on the platform. The company is like an eBay for NFTs except when a seller sells an NFT, it transfers to the buyer instantly – no shipping or further action is required.
By making the purchase or trade on OpenSea, you are guaranteed that the asset is authentic and has not been tampered with since it is on the blockchain.
This has made it the most trusted NFT marketplace in the world with over half of all NFT transactions taking place on their platform.
What Are NFTs?
NFTs are digital assets that represent unique, rare, or collectible items. They are stored on a blockchain and can be used to represent anything from virtual game objects to real-world collectibles like art and real estate.
Is OpenSea Suitable For Everyone?
OpenSea is one of the best options for beginners and anyone investing in NFTs for the first time since it's trusted and easy to use.
You won't have to go through too many technical setups and advanced processes to buy your first NFT.
You also don't need previous experience in handling crypto assets because the OpenSea marketplace allows you to efficiently manage your account and make transactions with ease.

While there are numerous other NFT marketplaces that have more advanced features and other benefits, like Rarible, Nifty Gateway, and LooksRare, OpenSea is still an excellent option for beginners.
How to use: Step-by-step guide
Visit OpenSea
Login or create a new account by clicking on the create button at the top of the page
Connect or set up your preferred crypto wallet and add ETH to it
Find the NFT you want to buy by searching for it or filtering through the different categories.
Click on the NFT you'd like to purchase.
Verify the purchase before clicking Buy Now.
After clicking Buy Now. Pay close attention to the transaction details and the amount of ETH you will be charged.
Verify the transaction and click Submit.
OpenSea will confirm your purchase and the NFT will appear in your dashboard.
For a more detailed guide on buying your first NFT, check out my post: How to Invest in NFTs
OpenSea Key Features
Next in this OpenSea review post, I want to take you through the key features you need to know about.
Educational resources
OpenSea has a comprehensive Help Center on their website where you can find guides and helpful insights about the NFT industry. Everything from what NFTs are to how to create and sell your own NFTs, you can find in the Help Center.
The company also has a blog where you can find in-depth posts about what's new on the OpenSea marketplace, what projects are being introduced on their platform, and more.
NFT Minting
OpenSea allows you to mint your own NFTs on their platform. This means that you can create and sell unique digital assets without needing any technical knowledge or experience.
You simply need to create an account, select the NFT you want to mint, enter in the details and description, and start minting.
Cost
OpenSea is one of the more cost-effective ways to buy, sell, and trade NFTs. Their fees are some of the lowest in the industry (2.5%) with no hidden charges.
Trust
OpenSea is one of the most trusted NFT marketplaces in the world. By leveraging blockchain technology, they ensure the authenticity of each NFT, secure transactions, and verify an NFT's history.
Supported Wallets
OpenSea supports over a dozen different wallets, some of the most popular being: Coinbase Wallet, MetaMask, and TrustWallet.
You can also withdraw your NFTs from OpenSea to your preferred hardware wallet, including Ledger and Trezor.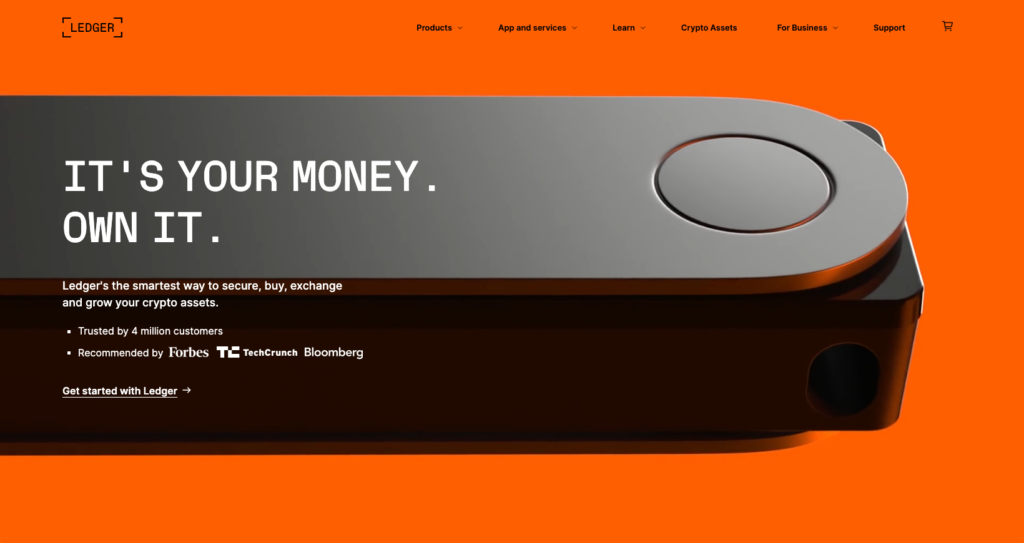 OpenSea Cost
OpenSea charges a 2.5% service fee on every transaction. This is a modest fee compared with other major NFT marketplaces that can charge up to 15% in fees.
Another expense to keep in mind is gas fees on transactions. This fee is not charged by OpenSea, but rather is the cost of any transaction on the Ethereum network.
OpenSea Customer Support
If you experience any problems with your OpenSea account or have any questions, you can open a ticket with their customer support team for assistance.
However, due to the recent explosion in popularity, OpenSea has received a high number of support tickets they are currently dealing with.
This has resulted in longer response times and a less than satisfactory customer support experience for some users.
OpenSea Pros & Cons
Pros
Wide variety of NFTs to choose from
User-friendly interface
Several payment options
Cost-effective compared to other marketplaces
Secure and verified transactions
Offers fixed-price and auction sales
Cons
Customer support is overwhelmed and has poor response times
Must have a digital wallet to use the platform
Executive Summary
In conclusion, OpenSea is a reputable and trusted marketplace for buying, selling, and trading NFTs. With an easy-to-use interface, low fees, and a wide variety of NFTs to choose from, it's no wonder why OpenSea is the go-to destination for digital asset enthusiasts. However, due to the high volume of support tickets they are currently receiving, customer support response times have been less than satisfactory. Despite this small hiccup, I believe that OpenSea will continue to be a leading player in the NFT industry and would recommend it to any beginner.
Happy NFT buying!