NFTs are quickly becoming the new normal in how people interact with the digital world.
Around 28.6 million wallets traded NFTs in 2021, up from some 545,000 in 2020, according to DappRadar. While the most expensive known NFT sale was Pak's 'The Merge' for $91.8 million.
NFTs have begun to take over how we play games, how we trade digital collectibles, how we transact for goods and services online, and how we invest.
This blog post will discuss how to invest in NFTs – covering what they are, why you should care about them, how to research them before investing, and how to make the right decision on which one is best for your portfolio.
Let's dive in.
What is an NFT?
NFT stands for "non-fungible token."
Non-fungible assets are things that can't be replaced with another identical item. Fungible items, on the other hand, are replaceable. A laptop is fungible since a laptop is always a laptop no matter the specifications or the brand. The ability to replace a laptop with another laptop is what makes it fungible. The same goes for a dollar bill or milk in your refrigerator – they are fungible since they can be replaced with a virtually identical version.
NFTs are a type of digital asset that is non-fungible. They are unique, and therefore can't be replaced with another identical item. This uniqueness is what gives them their value. And what gives NFTs their uniqueness is how they are programmed in the blockchain.
NFTs store extra information on the blockchain that makes them work differently, giving users ownership and management permission. Blockchains also add several unique properties to NFTs, like verifying authenticity, paying dividends, or viewing the entire history of the NFT.
There are many different types of NFTs, but they all have one thing in common: some unique feature or utility that gives them their value.
Why invest in NFTs?
Investing in NFTs is a great way to diversify your portfolio and become involved with digital assets that are changing the world and how we interact with it.
There are many reasons why you should invest in NFTs, I will cover some of them here:
Portfolio Diversification – Although NFTs and cryptocurrencies can be a very risky investment, investing in NFTs is also a great way to reduce your overall portfolio risk by diversifying into different types of assets.
Early Adopter Bonus – Investing in NFTs early on can offer huge returns if the project takes off. Being an early adopter gives you the first chance to buy into a project and often comes with bonus rewards.
Disruptive Technology – NFTs are a disruptive technology that is changing how digital assets are used. They have the potential to revolutionize how we interact with the digital world, and early investors can often make huge profits from being involved in the right projects.
How to invest in NFTs?
Here are the steps to take when looking to invest in your first NFT.
1. Research projects
Before investing in any project, it is important to do your research. Make sure you understand:
What the project is trying to achieve
How do they plan on doing it
What the risks and rewards might be
Make sure to also pay special attention to the creator or team behind the project.
Do they have a solid track record?
Are they reputable and honest?
These are important things to consider before investing your money.
Your research should also include reading through the project's website and roadmap, Discord channels, following them on social media, and checking out community engagement on places like Twitter. At the moment, Twitter and Discord remain the best sources of information for upcoming and current projects.
Be especially careful of scams and fraudulent projects. There are a lot of them in the crypto space, so it is important to do your own due diligence before investing in anything.
Make sure you understand how the project is going to be listed on an NFT marketplace and how that listing process works.
Don't invest in a project just because someone told you to – do your own research and make sure you are comfortable with the investment.
2. Choose a project
Once you have done your research, it is time to choose a project to invest in. This can be tricky, as there are so many different projects out there with varying levels of risk and reward.
It is important to remember that not all projects are created equal. Some will succeed and some will fail. Make sure you understand the difference between the two, and how to spot them.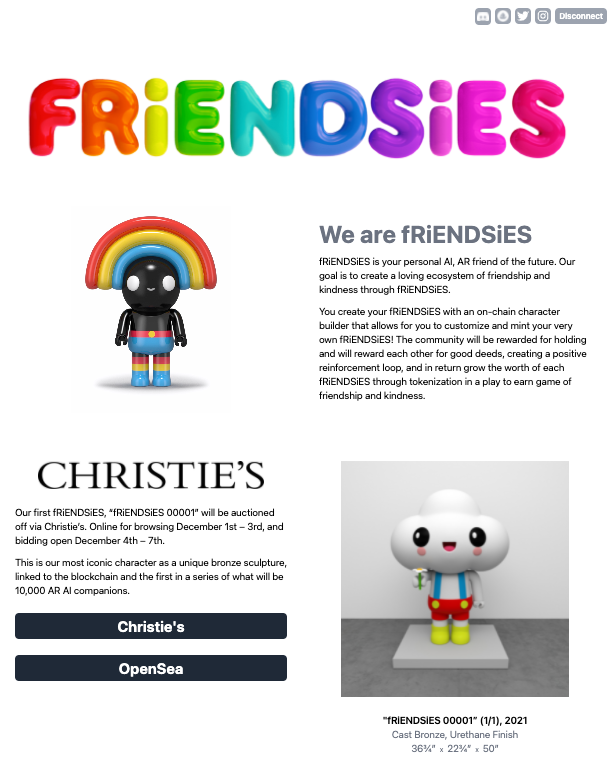 There are many different ways to choose a project, I'll list some of my favorites here:
Look at their community engagement level. Are people engaging with the project? Do they have a lot of followers on Twitter and are their posts getting retweeted/liked?
How well done are their marketing materials (great content and design usually means they are putting a lot of effort into their project)
The size and quality of the team (a great team is essential for a successful project)
What the roadmap looks like (does it have achievable goals? Is it well thought out?)
3. Open and fund a crypto wallet
To invest in NFTs, you will need to open a digital wallet. This is where you will store your cryptocurrencies and digital art.
There are many different digital wallets to choose from, but I recommend using either Coinbase Wallet or MetaMask. Both of these wallets are extremely popular and user-friendly.
Set up your digital wallet
First, you'll need to set up a digital wallet that is compatible with NFTs. MetaMask is one of the most popular wallets for NFTs and can be used on most browsers. To set up a MetaMask wallet, visit their website and follow the setup instructions.
Once you have created your wallet, you will be given a unique 12-word seed phrase and a password to access your wallet.
Write down both of these and save them in a safe place. This will allow you to use your wallet or recover it if anything goes wrong.
Once that's done, you can move on to the next step to add money to your MetaMask wallet.
Fund your digital wallet
You typically need a token like Ethereum (ETH) to transact on NFT marketplaces. ETH is the leading crypto used to buy and sell NFTs. ETH is also used to pay for any creator royalties and any fees associated with transactions on the blockchain.
If you don't already own ETH, one of the easiest ways to buy it is directly from your MetaMask wallet.
To buy ETH from your MetaMask wallet, follow these steps:
1. Click on the Buy button.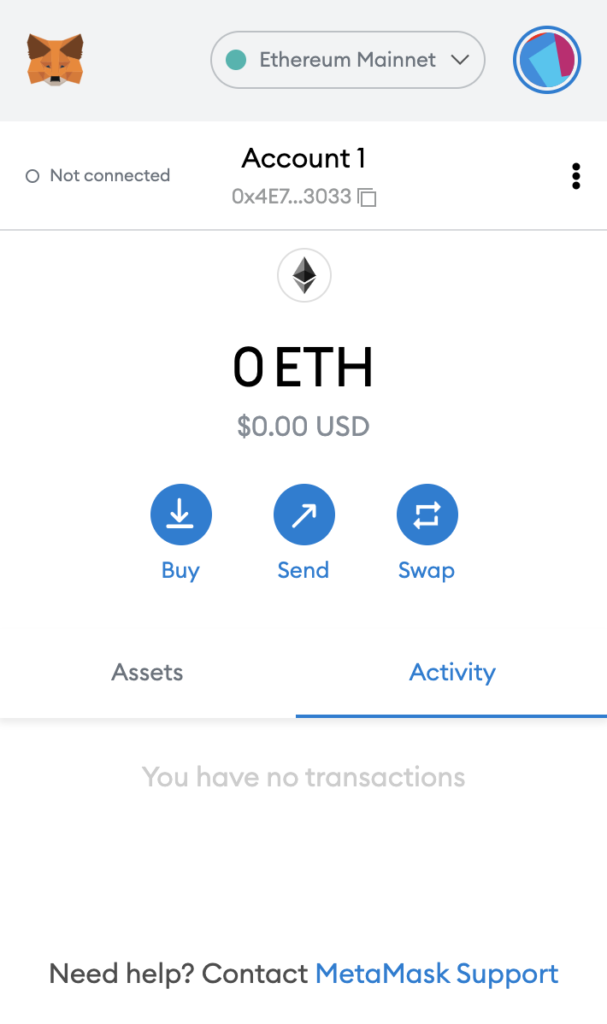 2. Select the option Buy ETH with Wyre.
3. You'll be taken to a screen where you can select your preferred payment method. Follow the steps and finalize the purchase.
4. Select an NFT marketplace
Once you have added some ETH to your wallet, it's time to start buying NFTs! The best way to do this is by using an NFT marketplace.
There are many different marketplaces to choose from, but my favorites are OpenSea and Rarible. These NFT marketplaces allow you to easily buy, sell, and trade NFTs.
Ultimately, you will need to use whichever reputable NFT marketplace the project is being sold on.
Most NFT marketplaces require you to register for an account before you can start trading. Likewise, you will have to connect your wallet to the platform, which is how you'll be able to transfer your NFT, pay for it, and pay for any transaction fees associated with the purchase.
5. Buy the NFT
Once you have registered for an account on the NFT marketplace and connected your wallet, it's time to buy or start bidding on your favorite NFT.
There are typically two options. 'Fixed price' allows you to instantly buy an NFT at a set price. The 'auction' option allows you to place bids and try to win the auction during a set amount of time.
Make sure that you have enough crypto in your wallet to cover the transaction and any relevant fees. Fees usually include the costs of purchasing and transferring cryptos, marketplace fees, and gas fees. Gas fees are paid to miners in exchange for the computing power used to record your transaction on the blockchain.
After purchasing your NFT, it will be natively stored on the platform you purchased it from to start. It's best practice to transfer your NFT over to your digital wallet or, for an extra layer of security, to a hardware wallet, such as Tezos or Ledger. This will ensure you are totally in control of your digital asset and are keeping it as safe as possible.
Pros and Cons of NFTs
Like any investment, there are pros and cons to investing in NFTs.
Pros
Portfolio Diversification
Early Adopter Bonus
Disruptive Technology
Potential for Huge Gains
Cons
High Risk/High Reward – As with any cryptocurrency or digital asset investment, there is a high risk of losing your investment. NFTs are a new and unproven technology, so there is no guarantee that they will be successful.
Complexity – The process of investing in NFTs can be complex, especially for those who are not familiar with cryptocurrencies or digital assets. There are many different steps and processes involved, so it is important to do your research before investing.
Limited Research – There is limited research available on NFTs at this time, so it can be difficult to make an informed decision about which project to invest in.
Is an NFT Investment Right for You?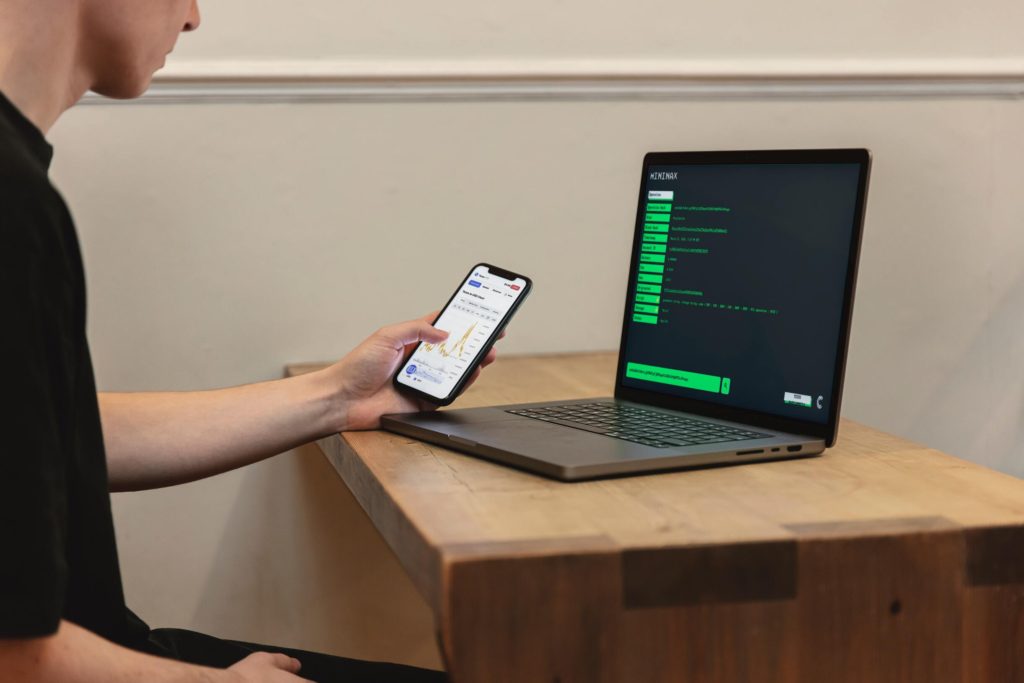 NFTs are a great way to diversify your portfolio, but they also come with more risk.
If you do decide that NFT investing is for you, here are some tips and suggestions:
Diversification – As mentioned above, it is important to invest in multiple types of assets when building your investment portfolio. Diversifying into different assets, like stocks or cryptocurrencies and now NFTs can help protect your overall portfolio.
Invest in what you know – I think it is always a good idea to invest in things that you are familiar with. If you enjoy playing video games then investing in some NFTs from the game might be something worth considering. You will also have an easier time understanding how the project works and be able to make a more informed decision.
Do your research – This is probably the most important thing you can do when investing in anything, especially cryptocurrencies or digital assets. Make sure to read reviews, watch videos, and understand how the investment works before putting any money in.
Be patient – Cryptocurrencies can be very volatile, so it might take a while for your investment to pay off. It is important not to give up on an investment too soon.
These are just some of the things you should keep in mind when looking into how you want to invest in NFTs or other digital assets in general.
Frequently Asked Questions
---
Can you make money with NFT?
You can absolutely make money with NFT either by holding them and letting them appreciate over time, trading them, or buying NFTs that provide passive income through staking. There is no guarantee how much or how quickly you will make money but as with any investment, it is important to do your own research and invest responsibly.
Is investing in NFTs a good idea?
There is high risk associated with investing in NFTs, but if done correctly and based on thorough due diligence it can be a very rewarding move. Like any other investment, think carefully about how much you want to invest, how comfortable you are with potential risks and do your own research before taking the plunge.
What is a NFT stock?
An NFT stock is any stock that is directly or indirectly benefiting or powering the NFT market. Stocks that are related to the NFT industry would be companies like:
Coinbase (COIN)
Funko (FNKO)
eBay (EBAY)
Conclusion: How to Invest in NFT
NFTs are a new and exciting type of digital asset that has the potential to revolutionize how we interact with our digital world. As a result, they have the potential to make huge gains for investors who are involved in NFTs from their early stages, so it is a great idea to invest at this time if you can afford the risk.
Investing in NFTs can be a great way to diversify your portfolio and get involved with the latest disruptive technology. However, it is important to do your research before investing, as there are risks associated with this type of investment. If you decide an NFT investment is right for you, make sure to follow the steps I outlined in this guide to make the process easy and straightforward.
Happy investing!