There are few things that can compare to getting a massage from a skilled masseuse.
The sense of calm and relaxation that will wash over you is unparalleled. However, massages from a professional masseuse can often be expensive.
Many massage services don't offer their services for cheap, which is why many people who are on a budget are seeking some good alternatives.
In fact, many customers who go to a professional masseuse pay as much as 50% more than they're comfortable spending.
Relaxation is just that important to them!
If you're looking for a discount massage, then you've come to the right place. In this article, we'll cover the 9 best discount massage places to get a nice, relaxing massage.
Each of these places is going to be a whole lot cheaper than most massage offerings and they'll all be local to most places.
Let's dive in.
What Are the Best Places to Get a Cheap Massage?
If you've been asking yourself, "Where can I find cheap massage places near me," then you're in luck. Here's a complete list of 9 different places that will offer cheap massage options local to you.
1. Groupon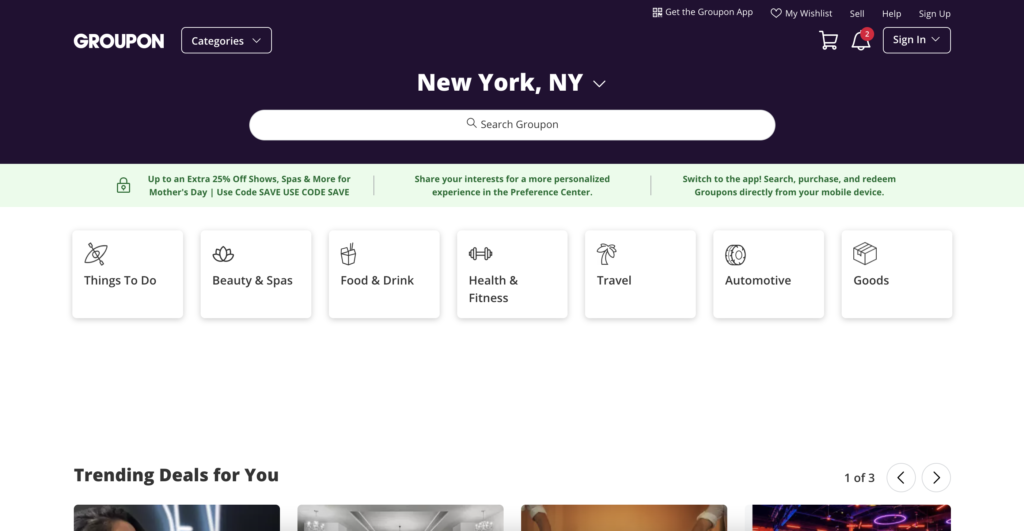 If you've never heard of Groupon, you're losing out on a lot of potential savings.
Groupon is a discount site where users can find all sorts of coupons, discounts, and special offers on various products and services.
Sites like Groupon are great for people who are trying to save money and regularly find plenty of great deals.
That's why Groupon is on the list: they've got lots of great deals and coupons for cheap massages.
This is a great option for people who are trying to save money. You can get started by signing up on Groupon and making an account.
You'll automatically get offers on deals and discounts for various products, including massages.
2. Massage School Near You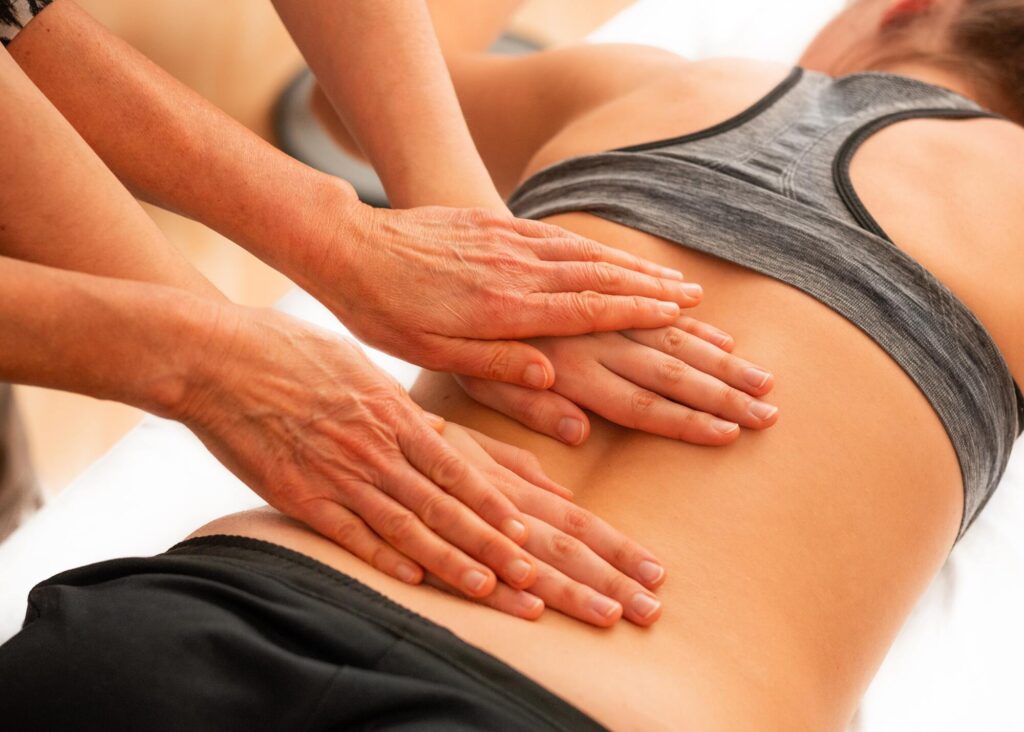 The next option on the list is to find a massage school near where you live.
You may not have considered this, but masseuses who are learning the ropes in a massage school need real people to practice on.
Massage schools will offer cheap massages for people who are willing to be guinea pigs, so to speak.
This is a win-win situation for everyone involved. The school gets some added funding, the student gets much-needed practice, and you get a greatly discounted massage.
Sounds almost too good to be true, right?
And not to worry, every massage is supervised by a massage instructor to make sure the student is doing what they're supposed to do.
You don't have to worry about getting a bad massage, since the instructor will be quick to correct any mistakes on the student's part.
This option is great for people who want the experience of a real massage but don't want to pay full price.
You may not get the same level of quality as you would if you went to a licensed and graduated masseuse, but at least it's cheap!
3. Join a Membership
Did you know that some massage places offer memberships?
Typically, massage memberships will offer members a wide range of benefits, including a certain number of massages free of charge or discounted.
They'll also offer other amenities like spa treatments, merchandise, or other benefits. What's included with each membership will vary depending on the massage service, but many of them will include a way to get massages at a discounted price.
You may want to pursue this option if you imagine yourself wanting a massage on a regular basis.
A membership will allow you to continue to get cheap or free massages as long as you're signed up, which makes this option good for people looking for more of a long-term option.
To get started, either call local massage place in your area and ask about membership benefits or check out their websites to see if they have it listed there.
4. Use SpaFinder
You can also try using SpaFinder. SpaFinder is another discount site similar to Groupon, except it's geared entirely toward finding you deals at local spas and massage places.
Just by visiting their website, you'll be able to see hundreds of deals and offers from spas and massage services near you.
What's nice about SpaFinder is that you can sign up for a massage straight from their website. You won't have to worry about applying a discount code or anything like that in most cases.
You might want to try this option if you're in a hurry and don't want to have to sort through discounts and coupons offering deals on things outside of spas and massages.
As we said, SpaFinder will present you with deals on spas and massages only, without any of the other offers you'd find on another discount site.
To get started, simply navigate to their website and start checking out deals near you.
You can also make a free account to stay in the loop on new discounts and offers as they come in.
5. Chinatown Massage
It's a little known fact that certain services like massages are far cheaper in other countries than they are in the US.
One such example is the price of massages in China, which offer the same level of quality for a far cheaper price on average.
Since you probably can't or don't want to pick up and take a trip to China, you can visit your local Chinatown instead.
That is, if you live in a metropolitan area large enough to have a concentration of Chinese residents.
If you do happen to live near a Chinatown, take a trip there if you want a high-quality massage for a fraction of the price.
It's a great option for those of you who live near a large city, which should have some kind of Chinatown in it.
6. Massage Warehouse Sanctuary
Massage Warehouse is a premier massage supplies website, offering all kinds of massage supplies and products, many of which are at a huge discount.
This isn't the best part though.
There's a section of the site called the Massage Warehouse Sanctuary, which is essentially an area that offers cheap massages for educational purposes.
These will usually be found at large massage conferences, so this is a great option for people who live near a massage center.
Many of these educational massages with be localized only to one area of the body and will be far shorter than a typical massage.
Each participant donates a small sum of money, such as $10, to be able to take part in the educational massage.
To get started with this option, start looking for a massage seminar near you.
These seminars will almost always have educational massages being offered for the masseuses taking the seminar and will usually be for the feet or face.
7. Airport Massage Spa
One great way to get a quick and relatively cheap massage is to get one at an airport massage spa.
Certain companies have set up quick massage spas at airports for travelers to take advantage of during long layovers.
It's now possible to get a quick 15 to 20 minute massage for only around $35.
This may be a great option for people who fly regularly for work and have to deal with lots of long layovers.
Kill some time by getting a quick and cheap massage local to the airport you're currently in.
To get started with this option, simply check out your local airport whenever you're there.
It should be easy to find the local airport massage spa and to book a quick massage for cheap.
8. Ask About Any Promotional Offers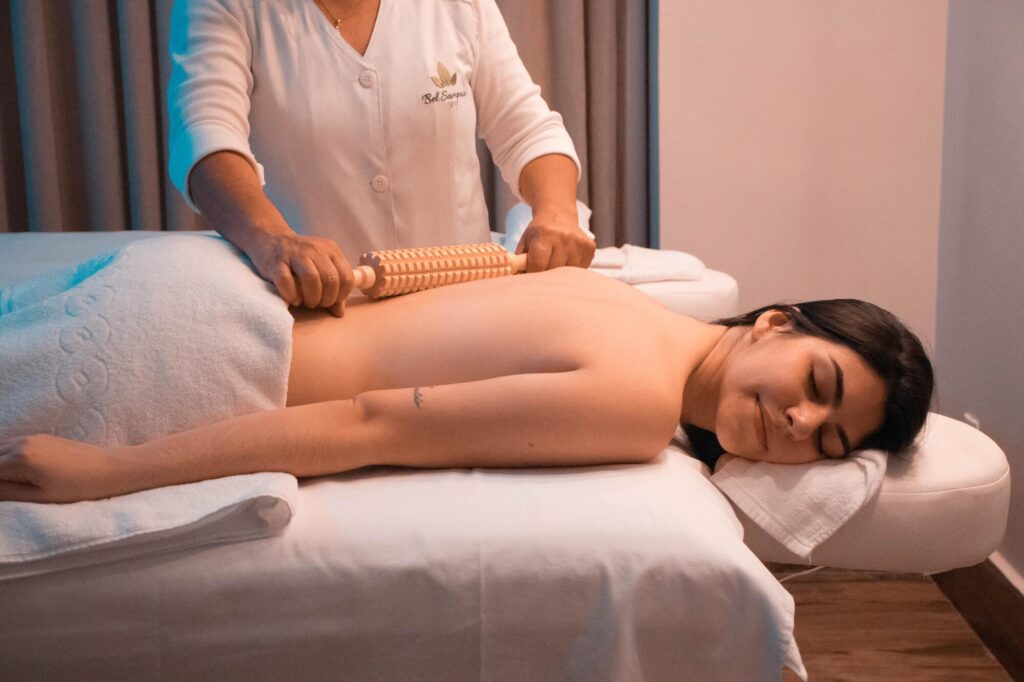 This one may seem like a no brainer, but it's funny how often people forget to simply ask if there are any deals or discounts currently ongoing.
When you visit your local massage place, you can simply ask the employees at the desk if they have any deals for massages.
You might be surprised what you find out.
A great option for people who don't want to compromise on the length of the massage or the quality, you may be able to get a full massage for much cheaper than normal by asking for a discount.
9. Chair Massage at the Mall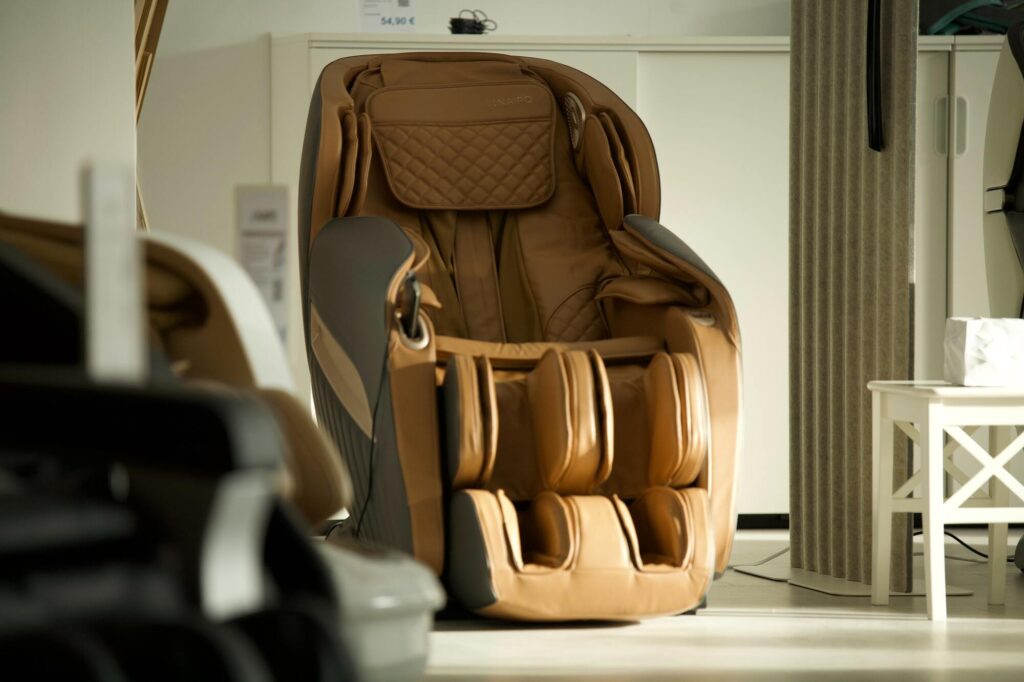 And lastly, another option that many people may not consider is to make use of the massage chairs at the local mall.
Most malls in the US have at least a couple of massage chairs ready for use.
These chairs are usually pretty cheap to use, as cheap as $5 for a short massage.
Are these chairs as good as a real massage? Probably not.
But they're much more affordable! Head to your local mall today if this option seems like the right one for you.
How Much Does a Massage Cost?
The average cost per massage from a professional masseuse is around $75 in the US. However, the highest quality massages may run something closer to $150. In short, massages aren't cheap! That's why the cheap local massage options we've included above should help you out if you're looking to save some money on your next massage.
How Much Should You Tip for a Massage?
Whatever you decide to tip your masseuse is entirely up to you, however, the standard rate for tipping after a massage is 20%. So for a $100 massage, you'd end up tipping the masseuse a crisp $20.
How Often Should I Get a Massage?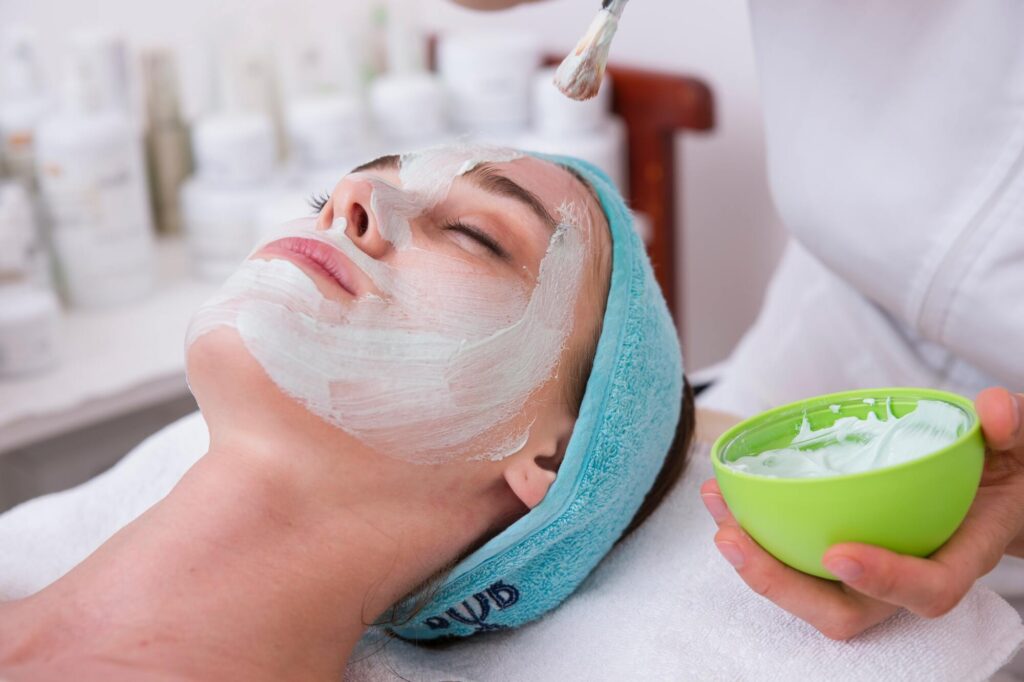 For those of you looking for cheap massage places, you might also be wondering how often you should get a massage.
Massages can promote a ton of health benefits, including relaxation, stress relief, endorphin release, and more.
The frequency of massages you get is up to you, as there's no standard frequency established. However, the more stressed out you find yourself, the more often you should get a massage.
If your job is high stress, or maybe you have a ton of kids to take care of all day, that stress can really start to build up and cause negative effects on your health. By getting a weekly or monthly massage, you'll be able to stay on top of all that stress and anxiety without cracking under the pressure.
Summary
We know exactly how hard and stressful life can be sometimes. You may feel like nothing's going right, or maybe your job is extra stressful and fast-paced.
Whatever your reason, you're stressed and anxious, and it's affecting your mental, emotional, and physical health.
Getting a massage regularly can help to alleviate the negative effects of all that stress. But we know how expensive massages can be.
We hope the list of cheap local massage places we've included in this article will help you save some money on your next massage.