Starting a rental business can be one of the most rewarding and profitable investments you will ever make.
They're a great way to start building up relatively passive income and strengthen your experience as a business owner
But people often get stuck at the most important step which is figuring out what specific rental business they're going to start.
Choosing the best option can feel overwhelming since there are so many choices out there. Make the wrong decision and you could be stuck with rental equipment that is not in demand.
But, finding a rental business with low competition and great earning potential can make your path to building a successful business much easier.
So, how do you pick the rental business idea?
If you're stuck, I'll help make the decision easier for you.
In this article, I'll share the 11 best rental business ideas to get started on this year. I've tried to provide you with some of the best opportunities that you can start immediately.
Let's get started.
What is a rental business?
A rental business is a company that owns and rents out physical goods or properties to customers for a set period.
The rental industry is one of the oldest industries in the world and has been around since the beginning of civilization.
There are many different types of rental businesses, but they all have one thing in common: they make money by renting out their products or services.
The rental industry is huge and it's estimated to be worth several billion dollars annually.
Rental businesses can be brick-and-mortar businesses, online businesses, or a combination of both. Some examples of popular rental companies, include United Rentals, Avis, and Lime.
For a rental business to be successful you need:
A product or service that people want to rent
To price your rental at a profitable rate
A location with high enough demand to drive rental inquiries
An easy way of managing your rental inventory
Customer service skills
Now that we've got a better understanding of what a rental business is, let's take a look at some of the best rental business ideas for 2021.
What Are the Best Rental Business Ideas?
Here is a list of the best rental business ideas for potential business owners to get started.
1. Boats
Outdoor activities like getting out on a boat with friends or family skyrocketed during the pandemic.
People were looking for ways to escape the house and get some fresh air more than ever. However, not everybody owns a boat.
This left a great opportunity for rental businesses to fill the demand. Whether it's boats for fishing to luxury yachts, the boat-rental industry continues to enjoy healthy growth as people are getting outside more.
A boat rental is a great business idea for those who live in coastal towns or near large lakes. This type of business is best for those living in areas with a large population and a high demand for water activities.
A few types of boats that you can rent out, include:
Fishing boats
Sailboats
Pontoon boats
Houseboats
Yachts
Coastal towns are the perfect place to start a boat rental business, but you can also find success in land-locked states that have large lakes.
To get started, you'll need to purchase or lease a boat, obtain the necessary licenses and insurance, and find a good location. Boatsetter is a great resource for those looking to start a boat rental business.
They offer an easy-to-use platform that connects boat owners with renters. They also provide insurance and support from vetted captains, so you can get started renting quickly and with peace of mind.
Get started with Boatsetter
2. Cars
Car rental businesses have been around for a long time and they're not going anywhere. The car rental industry is estimated to be worth $100 billion.
The car rental industry has seen a lot of changes in recent years, but the demand for rental cars is still high.
There are several reasons why people rent cars. Some people need a rental car for business travel, some for vacation, and some for special occasions.
Whatever the reason, there's a rental car for everyone. And that's good news for those looking to start a rental car business.
Starting a rental car business is a great way to make money, but it's not without its challenges.
You'll need to find a good location, purchase or lease cars, get the necessary licenses and insurance, and set up a system for communicating with renters.
Getaround is a great option for those looking to start a rental car business. They offer an easy-to-use platform that helps you find and manage rental cars.
Get started with Getaround
3. Airbnb
Airbnb hosts earned a combined $36 billion in 2019 and that number is only increasing.
According to Airbnb, hosts in the US make more than $13,800 per year on average. However, those numbers widely vary depending on a variety of factors. In my first year on Airbnb, I made roughly $100,000 in revenue renting out my house full-time.
The popularity of Airbnb has exploded in recent years as more and more people are looking for alternatives to traditional hotels.
Airbnb is a great way to earn extra money in a semi-passive way. By listing out your entire home, a spare room, or your vacation house on Airbnb, you can make money from guests who are looking for a place to stay.
There are a few ways to start an Airbnb rental business. You can either list an entire property, a spare room, or sublease an apartment.
To get started, you'll need to find a property to list that is in a desirable location. I recommend using a tool like Mashvisor which helps you determine the profitability of different areas and properties.
Once you've found a property, you'll need to furnish it and create a listing on Airbnb. This includes adding photos, a description, and your rental price. From here, it's all about attracting guests and managing your rental.
If you're looking for a more hands-off approach, you can also use a property management company so you can scale up and build your portfolio of Airbnb properties.
Get started with Airbnb
4. Party supplies
There are several party rental businesses you can start, from inflatable rental businesses to wedding rental businesses.
To get started, you'll need to find a niche and build up an inventory of party rental supplies. I recommend starting with a small inventory so you can test the waters and see if there's demand for your services. This includes everything from tablecloths and chairs to decorations and games.
Once you have a good idea of what you have, you can start creating rental packages. I recommend starting with three basic packages:
A small package for intimate gatherings of 25 people or less
A medium package for parties of 50-100 people
A large package for parties of 100+ people
Once you have your rental packages created, you'll need to set up a system for delivering and picking up the party supplies.
You can either do this yourself or hire someone to do it for you. You could even use a local delivery service like Instacart or Postmates so you can focus on other aspects of your business.
Once you have everything in place, it's time to start marketing your party rental business. I recommend starting with local event planners, businesses, and individuals.
5. Camera equipment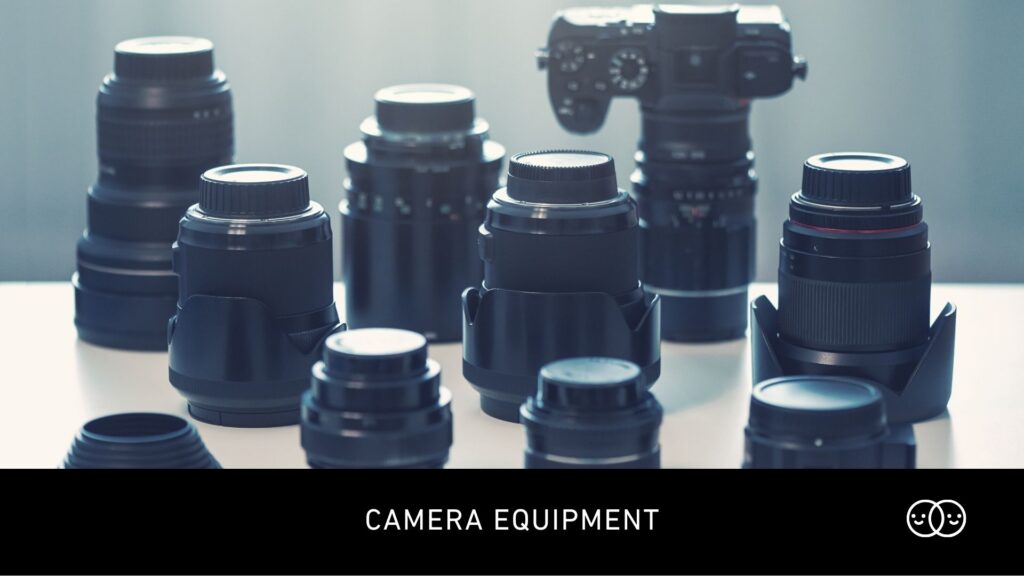 If you're a photography enthusiast, starting a camera rental business is a great way to make money from your passion.
Unless you already have a large inventory of camera equipment, I recommend starting small with just a few basic items. You can always add to your inventory as you grow your business.
The most important thing is to have a variety of rental options so you can cater to different budgets.
To get started, you'll need to invest in a good quality camera and lenses that are popular. You can rent out anything from zoom lenses to equipment like tripods, flashes, and drones.
Once you have your camera equipment, you'll need to create a rental agreement. This should include the rental period, the rental fee, and any damage deposit.
It's also important to create a rental contract that covers you in case of any damage to the equipment. I recommend using a service like LegalZoom to create a custom rental agreement.
Once you have your rental agreement in place, you can start listing your camera equipment on your own custom website. You can reach out to local photographers, event planners, and individuals who might need to rent camera equipment. Or you can list your equipment on rental sites like Share Grid to get more immediate exposure.
6. Trailers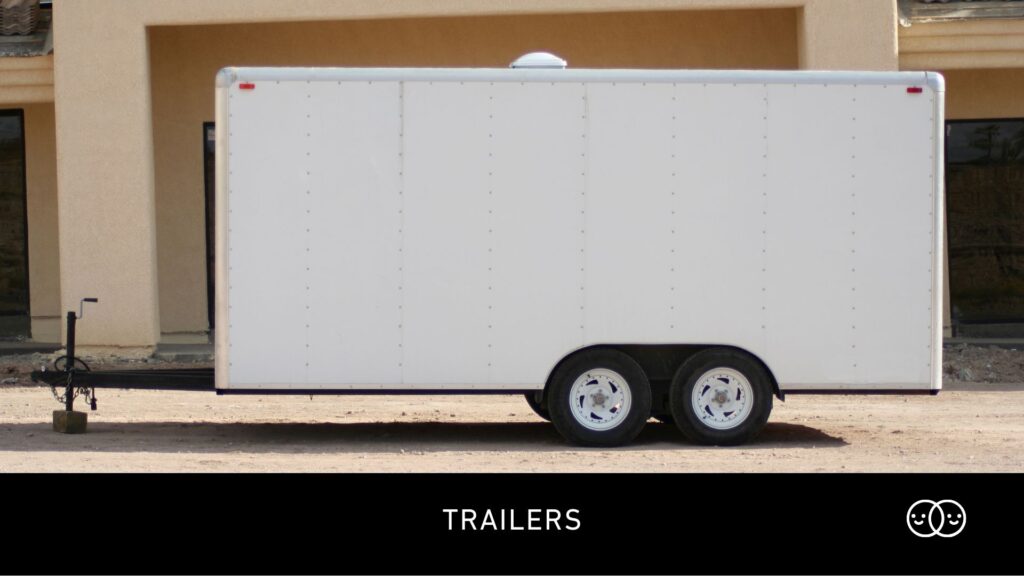 The need for a trailer is not limited to people who own businesses or work in industries where goods are heavy and bulky. Renting out a trailer is an excellent option for anyone who needs help with a simple moving job.
A good example would include restaurants with large cooking equipment that needs servicing or construction sites where a Bobcat or other equipment is needed for a limited time.
Some different types of trailers that you can rent out include:
Flatbed trailers
Utility trailers
Dump trailers
Enclosed trailers
The best way to get started with trailer rental businesses is by considering what types of trailers you could rent out. There are many different options available, from small utility trailers to large dump trailers.
Once you have an idea of the type of trailer you want to rent out, you'll need to find a reputable supplier. I recommend checking out companies like PJ Trailers or Big Tex Trailers.
To find clients for your trailer rental business, I recommend reaching out to local businesses, individuals, and construction site managers.
7. Water sports equipment
People from all over the world love the summertime, sunshine, and beautiful beaches. Every year millions of people flock to the West Coast or Florida to get a golden tan while enjoying water-based activities like parasailing, swimming, snorkeling, jet-skiing, and more.
The water sports equipment industry is huge and as the demand for these activities grows, so does the demand for rentals. Water sport rental companies offer equipment to participate in water activities. They can also offer adventures with skilled operators to destinations on the water.
The most important thing to consider when starting this type of business is location.
You'll need to be near a popular body of water where people will want to rent your equipment. Once you have a good location, you'll need to figure out what niche you want to fill.
There are many different types of water sports activities, such as:
Parasailing
Jet skiing
Kayaking
Paddleboarding
Surfboarding
Snorkeling
Scuba diving
Once you know what type of water sports rental business you want to start, you'll need to purchase the necessary equipment. Starting with fewer rental options is better so that you can build up a good reputation before expanding.
To market your water sports rental business, I recommend creating a website and listing your business on popular rental directories like GetMyBoat.
You can also reach out to local hotels, resorts, and tourism boards to let them know about your rental business.
8. Camping gear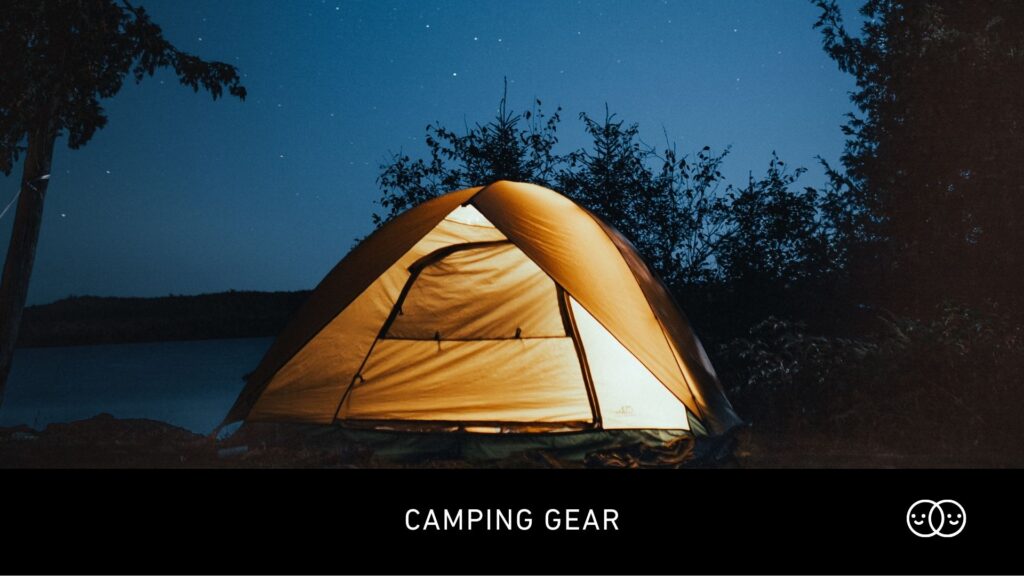 There's nothing like getting outside and enjoying the great outdoors. But with so many costs that can be associated with camping, it's not always an affordable option for everyone.
That's where rental companies come in. You can rent out camping gear so that people can enjoy the outdoors without having to invest in all the gear themselves.
The different types of camping gear that you can rent out, include:
Tents
Sleeping bags
Camping chairs
Camping stoves
Lanterns
Camping tables
To get started, you'll need to purchase the camping gear that you want to rent out. Popular outdoor stores like REI or Cabela's can be pricey, so I recommend checking out discount retailers like Sierra Trading Post. Another good option is to search for lightly used gear from local outdoor stores.
Be sure to get quality gear that will last a long time. No one wants to rent gear that's going to break after a few uses.
To market your camping gear rental business, I recommend creating a website and listing your business on popular rental directories. You can also reach out to local camping stores and outdoor clubs to let them know about your rental business.
9. Land
Around 44.37% of land in America is used for agricultural purposes. However, there's a lot more you can do with land than just farm it. There's no shortage of options when it comes to rental businesses for land.
For example, if your property offers a perfect place to camp or station an RV, people will pay you to use your land for these types of outdoor activities. Likewise, if there are trails for horseback riding or four-wheeling, you can start a rental business for these types of activities.
Here are a few rental business ideas if you're interested in renting out land:
Outdoor activities (camping, fishing, hunting)
Events or Retreats
Agriculture
Commercial purposes (billboard, solar panels, corn maze)
To get started, it's best to speak with a land leasing specialist. They can help you determine what type of rental business would be best for your land. The zoning and location of the land you have will play a major role in determining what can be done with the land.
However, one of the easiest ways to get started renting out your land would be to offer outdoor stays. It's easier than ever for landowners to start making money from tent or RV camping. You would simply need to prepare your property for the type of outdoor experience you plan on offering and then list it on a site, like Airbnb or Hipcamp.
10. Artificial flowers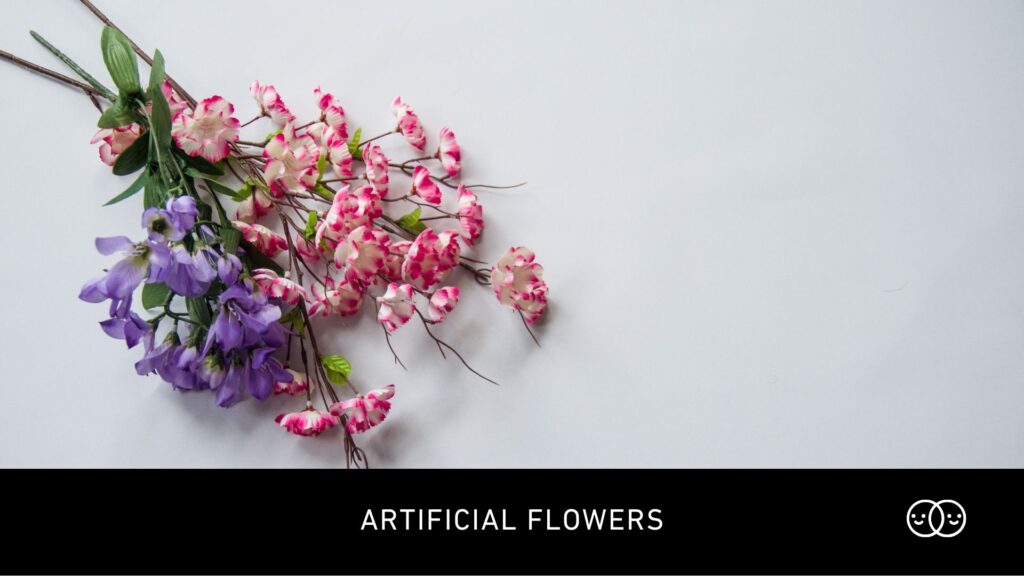 As an alternative to fresh flowers, artificial flowers can add a touch of elegance to any event. They're also a great rental option for people who are allergic to pollen or have other sensitivities to flowers.
This business is frequently in demand but can experience a peak in the summer months as more weddings and events take place. And luckily, artificial flowers are becoming more popular as they become more realistic and seen as a practical alternative to fresh flowers.
Customers for an artificial flower rental business would mostly consist of:
Brides
Wedding consultants
Event planners
Property management companies
Banquet halls
Home improvement or decor retailers
To get started, you will need to make or arrange your first inventory of artificial flowers. This inventory will be used as your first offering. You'll also use it to create your portfolio and showcase your work. Showing potential customers what you have to offer and making it easy for them to order from you will be critical for getting your rental business started.
So, creating a professional website and filling it with quality photos of your work should be your first step when looking to attract customers. Since this is such a visual type of business, you can also create social media accounts to help show off your work.
11. Baby gear
Babies need a lot of stuff and that includes gear like strollers, car seats, high chairs, swings, and more. These items can all be quite expensive and as a rental business, you can provide them to parents at a fraction of the cost.
Baby gear can also be quite bulky, making it hard for parents to travel with. This is also where your rental business can come in handy for parents who are looking to travel with their baby but don't want to lug all the gear along.
This rental business is perfect for stay-at-home moms or dads, retired couples, or anyone who wants to make some extra income.
To get started, you will need to research what types of baby gear are in demand and then start building your inventory. You can either purchase the gear outright or find gently used items from garage sales or consignment shops if you don't already own them.
Logistics is an important part of this business since you will need to ensure that the gear is clean, safe, and in good working condition. You'll also need to develop a system for delivering and picking up the gear rental items.
Best Rental Business Ideas – Summary
Regardless of what kind of rental business you want to start, there are many potentially great ideas out there that can make you extra income in a relatively passive way.
Make sure to spend some time finding the right ideas and then get to work right away.
Remember, the end goal is to find a rental business that is in an industry or location with high demand, has low competition, good profit margins, and offers a service or product that people are willing to pay for.
From there, it's all about acquiring the necessary equipment and marketing your business to the right people.
Build your rental business the right way and you can scale and repeat this process over and over again. All it takes is thorough research, time, and focus.
Take the first steps today and you'll be on your way to business success. If you focus on steady progress, rather than overnight success, it will pay off in the long run.
So, if you've been thinking about starting your own rental business, there's no better time than now.