Hosting on Airbnb can be a lucrative way to make some extra money, but how much do Airbnb hosts really make? And is it worth it?
According to Airbnb, hosts in the US make more than $13,800 per year on average. However, those numbers widely vary depending on a variety of factors. In my first year on Airbnb, I made roughly $100,000 in revenue renting out my house full-time in Denver, Colorado.
The most important factors in determining how much you'll make are your location, the type of property you have, and how often you rent it out.
In this article, we will explore the financial details of being an Airbnb host and answer all of your questions so that you can determine if starting an Airbnb is right for you.
What is an Airbnb host?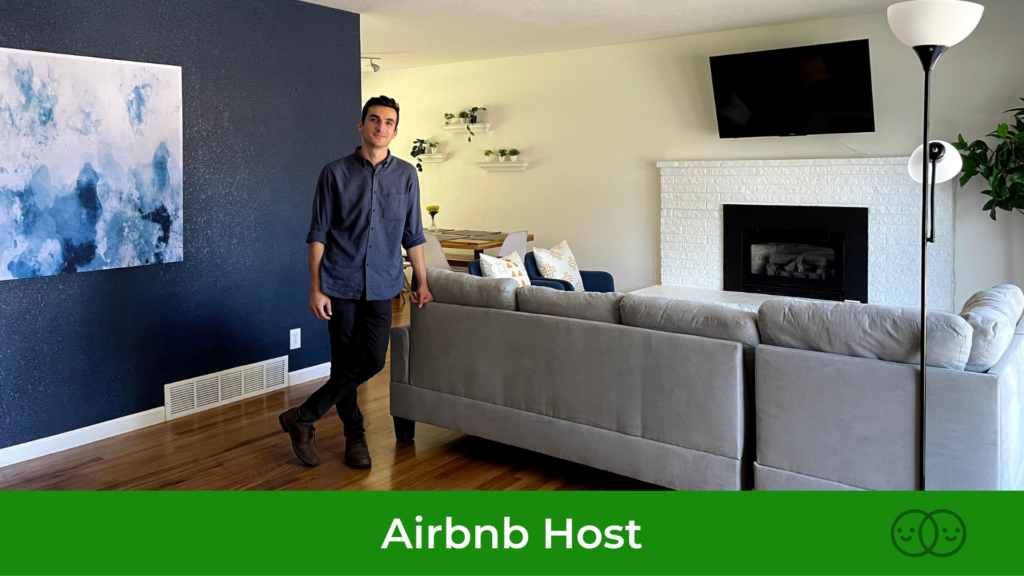 Airbnb is a platform that allows people to list their properties and makes it easy for guests to find and book accommodations.
An Airbnb host is someone who rents out their property on Airbnb. Properties can range from a private room in a house to an entire vacation rental.
As a host, you are in charge of setting your own rental price, cleaning the property, and providing any amenities or services that guests might need during their stay.
Similar to a hotel, guests will book your property for a specific period of time and will expect it to be clean and comfortable.
However, unlike a hotel, you most likely do not need to provide 24/hour customer service or daily housekeeping.
You make money by charging guests a nightly rate to stay in your rental. Airbnb does charge a host service fee, which is typically around 3% of the total rental cost.
This fee is how Airbnb makes money and helps to keep the platform running.
How Much Money Do Airbnb Hosts Make?
The latest data from Airbnb shows that hosts make $13,500 per year on average. However, this data includes thousands of properties all over the world which skews the numbers lower than you might be able to achieve.
For example, in my first year as an Airbnb host, I made $100,000 in revenue from renting out my house full-time in Denver, Colorado.
However, that is revenue. When it comes to profit, my margins are about 50% at the moment. After accounting for the cost of utilities, mortgage, insurance, and other necessary expenses, I was left with a profit of around $50,000.
This is still a significant amount of money, but it is important to keep in mind that your profit will be lower than your revenue.
One of the best ways to determine how much you could make on Airbnb is using AirDNA. You'll be able to see how much other properties in your area are making and get an estimate for what you could achieve.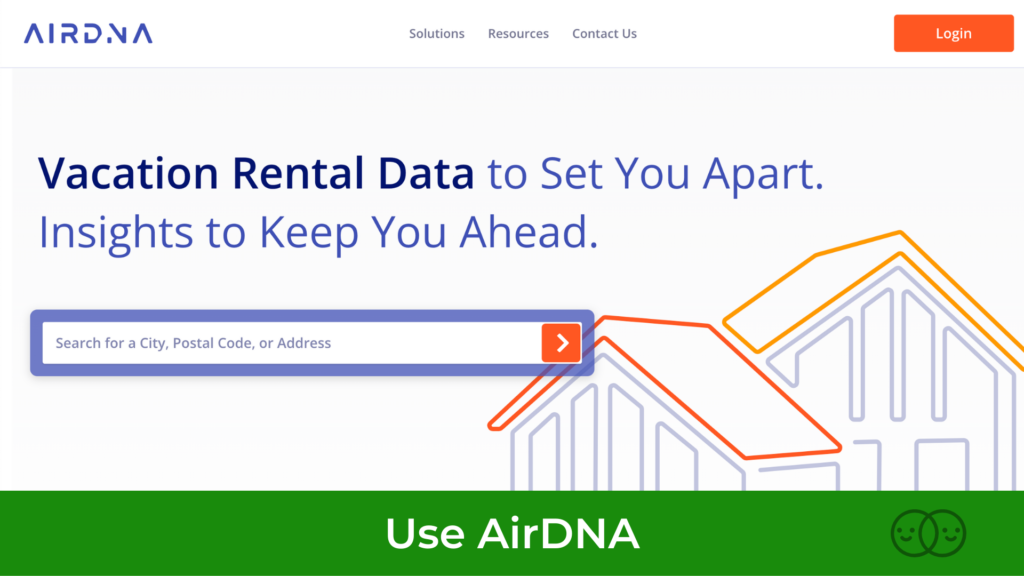 This is the tool I used when deciding on whether to start an Airbnb or not. I was able to see how much other properties in the area were making, what the most successful ones were doing, and what kind of occupancy rate I could expect.
There are a few factors to consider when trying to determine how much money you can make as an Airbnb host. Here are the most important ones to consider:
Location
The first is your location. Properties in big cities and popular tourist destinations will generally fetch a higher nightly rate than properties in smaller towns or more rural areas. When considering a tourist destination, think about what kind of attractions and activities are nearby that might draw guests to your area.
For example, if you live near a ski resort, you could charge a higher nightly rate during the winter when people are looking to come and hit the slopes.
My Airbnb property is situated between Denver and the Rocky Mountains. This makes it an excellent location for guests who are looking to go skiing, who are here for a scenic wedding nearby, who are looking to explore Denver, or even who have family graduating from one of the many nearby universities.
Type of property
The second is the type of property you have. A private room in a house will generally cost less per night than an entire vacation rental.
Generally, the more rooms you rent out, the more money you are able to make since you can accommodate more guests. If your property can accommodate more guests, you can charge a higher price.
My Airbnb property is a four-bedroom, two-bathroom house that can accommodate up to 10 guests. This gives me the ability to charge a higher nightly rate than if I were just renting out a private room.
Airbnb is a popular alternative for groups of people who would rather chip in on a place where they can all stay together. This is usually a more economical and comfortable option than spending money on individual rooms in a hotel.
Read more about selecting the best type of Airbnb property
Frequency
Another factor is how often you rent out your property. If you only occasionally rent out a room in your house, you won't make as much money as someone who is renting out their property full-time.
I rent out my property all year round and generally have guests stay for anywhere from three nights to a week.
If you want to make the most money on Airbnb, it's important to do everything you can to keep your calendar full.
I am always looking for ways to keep my property's nightly rate competitive and attract guests. I've found that offering a discount for longer stays is a great way to encourage bookings.
I also make sure to keep my property clean and in good condition so that guests have a positive experience and are more likely to leave a good review.
All of these factors play into how often you can keep your property rented out.
Amenities
The final factor is the amenities and services you provide. You can charge a higher nightly rate if you offer additional amenities like a hot tub, pool, or breakfast.
Guests are typically willing to pay more per night for extra amenities and they help you to stand out from other properties in your area.
I have a ping pong table, foosball table, and dartboard at my property, which my target audience appreciates. It helps me stand out from the local competition and is an easy way to add value for guests.
Is being an Airbnb host worth it?
All of the factors mentioned above play into how much money you can make as an Airbnb host.
For me, being an Airbnb host is definitely worth it. Once your property is up and running, it doesn't require much work the operate an Airbnb property.
I am able to make a comfortable income while doing other things with my time that I enjoy and that make me more money.
Plus, if you really want your Airbnb to be a hands-off investment that generates passive income, you can always hire a property management company to handle the operations.
If you are considering becoming an Airbnb host, I would encourage you to do your research and see if it is something that would be a good fit for you.
There is a lot of potential to make a good income as an Airbnb host, but it is important to understand all of the factors involved before you get started.
By taking the time to understand the business, you can set yourself up for success and maximize your earnings.
Learn more by reading my full article on whether Airbnb is worth it.
How much does it cost to start an Airbnb?
The cost of starting an Airbnb can vary depending on a few factors.
If you already own a property, the biggest expense will be the time and effort it takes to get your property set up for guests.
When I started an Airbnb, I was in the market for a home that could specifically be used as a vacation rental. The down payment on the home was my largest expense.
In addition to the down payment, there are also closing costs, furnishings, and decor that need to be taken into account.
You may also need to make some minor renovations or repairs in order to make your property more guest-friendly.
You will need to furnish your property, buy bedding and towels, and stock any toiletries that you plan to provide for guests. In total, setting up the property with new furniture and all the necessary inventory cost me around $15,000.
Of course, you can start an Airbnb on a smaller budget by if your property is smaller or if you're reusing furniture you already have.
Once your property is set up, you'll have some costs associated with operating the property from month to month.
You'll need to pay for utilities, internet, cleaning, and any other monthly expenses associated with the property. My largest operating expenses are the mortgage and cleaning the property.
I have a professional cleaning crew that comes in between each guest stay and they do an amazing job of getting the property ready for the next set of guests.
My margins are such that I am able to cover all of my expenses and still make a profit each month. As mentioned, about half of what I make each month goes to my monthly expenses for the property leaving me with a roughly 50% profit margin.
Bottom Line
If you're wondering how much Airbnb hosts make, the answer is that it can vary greatly. There are a number of factors that play into how much you can earn, including the location of your property, the type of property, the amenities you provide, and more.
In general, Airbnb is a very profitable business and you can make a good living as an Airbnb host. If you're thinking about becoming an Airbnb host, I would encourage you to do your research and see if it is something that would be a good fit for you. My personal experience has been very positive and I have been able to make a comfortable income through Airbnb.