Are you looking for a way to make some extra money in 2022? Etsy has over 60 million products listed on its platform making it one of the world's largest online marketplaces.
Perhaps you're a creative person who wants a side hustle that will allow you to be your own boss. If so, then opening your own Etsy shop might be the perfect fit.
In this article, I'll show you how to make money on Etsy with just a few simple steps.
How to make money on Etsy as a beginner?
Here is a step-by-step list of how to make money on Etsy in 2022.
How to make money on Etsy
---
1) Decide what to sell
Before you can start making money on Etsy, you need to decide what to sell.
This might seem like a daunting task, but it doesn't have to be. One of the great things about Etsy is that there is something for everyone.
You can create an Etsy business selling handmade jewelry, vintage finds, or even crafts that you make yourself.
The best way to figure out what to sell on Etsy is to do some research.
Take a look at other Etsy shops in a niche your interested in and see what types of products they are selling. Try to find a unique angle that will set your shop apart from other Etsy sellers. Brainstorm a few ideas and then narrow them down until you find the perfect product to sell.
The most important factors to consider when choosing a product to sell on your Etsy store are 1) ensuring there is enough demand for the product and 2) that the price of the product far outweighs the cost of making it.
Etsy sellers who find a profitable niche that isn't too competitive, and that can keep expenses like craft supplies and marketing low, will enjoy the most success.
Once you've decided what to sell on your Etsy store, it's time to move onto researching what competing shop owners are doing in your niche.
2) Research the competition
You need to do some research before you start selling your products.
One of the best ways to see how much money is being made selling similar products is by searching for the competing products and shop owners on Etsy.
Take a look at how much these items are being sold for and how many products other shop owners have in their inventory.
You'll also want to take note of what type of marketing the competing shop owners are doing to get traffic to their stores. This will give you some ideas on how to market your own Etsy store down the road.
You can then use this information, along with Google Trends data, in order to determine how profitable it would be if you were to sell certain items on your own store.
Once you've done enough market and competitive analysis, it's time to start building your Etsy shop.
3) Create your Etsy shop
Creating an Etsy shop is a very simple process. Just head over to Etsy.com/sell and select Get started.
From there, you'll be taken through a series of steps in order to create your Etsy shop. The first step is to provide some basic information about yourself, such as your name and email address.
The next step is to choose a shop name. This can be anything that you want, but it's important to make sure that it's memorable and easy to spell.
You'll also need to come up with a tagline for your store (this can be anything from a few words to a sentence).
The final step is to create your listing policy. This is how you determine how to price and ship items in your shop.
Now that you have your Etsy shop created, it's time to start building out your product inventory.
4) Stock your shop
The first step is to create a listing for each of your products. This includes providing a title, description, price, and photos.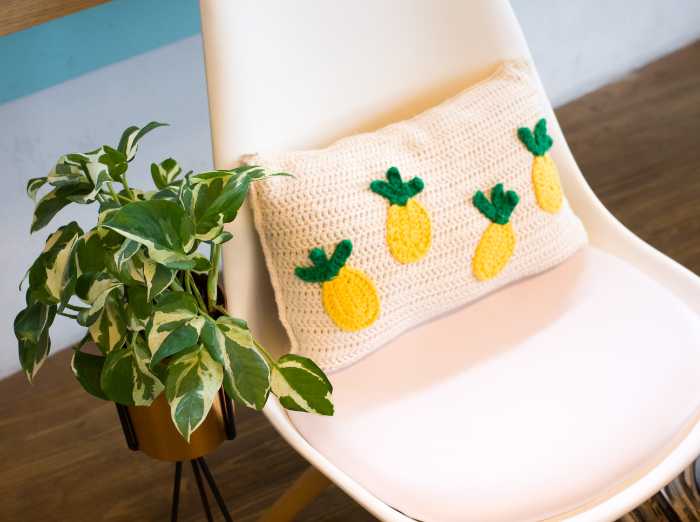 Make sure that you are upfront about any shipping costs and how long it will take to receive the product. Always consider Etsy fees, shipping and packaging, the cost of creating the product, and any other type of transaction fee when setting your prices.
You also need to make sure that you are using the highest quality photos of your product to stand out from the crowd of competing Etsy sellers in your niche.
Once your listings are created, it's time to add them to your Etsy shop.
In order for potential buyers to find your products, they need to be categorized correctly and added to the relevant sections of your shop.
Take some time to browse through pages of other Etsy shop owners in your niche and see how they are organizing their products.
The best way to determine how to categorize your own products is by using Etsy's search bar. Type in a few keywords that are related to your product and see which categories show up. You can then add your products to those categories.
It's also important to use good SEO techniques when writing your listing titles and descriptions. This will help improve the visibility of your Etsy store. To start, research what other Etsy shop owners are doing and try to improve upon it or make it your own – never directly copy your competition.
Once you have all of your listings created, it's time for the next step: marketing them.
5) Market your products
Marketing is one of the most important factors when considering how to make money on Etsy. There are a few different ways that you can market your products.
The most common way is by using social media platforms, such as Pinterest and Instagram. You can also use paid advertising options, such as Pinterest Ads.
Make sure that you are creating interesting and eye-catching pins or posts for your products that will catch the attention of your target audience.
Another great way to market your products is by doing giveaways or contests on your social media pages. This will help increase brand awareness and get people interested in your Etsy shop.
Finally, make sure that you're actively engaged with potential buyers who have shown interest in your products.
Reply to their comments, answer any questions, and generally try to build a relationship with them.
By doing this, you'll grow your following and be more likely to convert them into customers down the road.
6) Collect feedback
One of the best ways to improve your Etsy shop is by collecting feedback from your customers.
Make sure that you are asking your customers for their honest opinion about your products and how you can improve their shopping experience.
You can also ask them how likely they would be to recommend your shop to a friend.
This feedback is invaluable in helping you improve your Etsy store and increase sales.
Once you have collected some feedback, it's time to start making changes based on what your customers are saying.
If there are any common complaints, try to address them as soon as possible.
Finally, be sure to thank your customers for their feedback and let them know how much you appreciate it.
7) Grow your shop
In order to grow your Etsy shop, it's important that you take some time to look at what similar shops are doing.
For instance, if there is another Etsy shop owner who has been in business longer than you have and seems to be making more sales each month, consider how they've built their brand or products up over the years.
By looking at how other Etsy shop owners are growing their businesses and making more sales each month, you can gain insight into how you should develop your product line and brand.
You can do this by looking at how often they post new items on social media platforms and how many reviews they have received from previous customers.
Another way of growing your Etsy shop is through SEO techniques such as keyword research with Google Trends.
Optimize your listings by typing in several relevant keywords related to your niche and see which ones receive the most searches per month (for example, handcrafted jewelry). The goal would then be to include those keywords in your shop's title, description, and tags.
You can also offer discounts to customers for referring their friends to your shop or write blog posts about your products that will help drive traffic back to your Etsy store.
In the process of making money on Etsy, it is also a good idea to begin building your own e-commerce website and selling your products outside the Etsy online marketplace. This will help you gain more control over how you run your business. Also, it can be a great way to expand your client base.
By implementing a few of these strategies, you'll be on your way to growing a successful Etsy shop in no time!
What is Etsy?
Etsy is a website where people can buy and sell unique items. It was founded in 2005 and has since become a popular destination for artists and crafters who want to sell their products online. In addition to selling physical products, Etsy also allows sellers to offer digital downloads, such as patterns or templates. This makes it a great option for people who want to start an online business but don't have the time or resources to create their own website from scratch. Overall, Etsy is a great platform for anyone looking to start selling their creative products online.
Can you make good money on Etsy?
Yes, you can make good money selling on Etsy. However, it's important to remember that it takes a lot of hard work and dedication to grow a successful Etsy shop.
By following the steps in this article, you'll be well on your way to earning a profit from your products. Keep in mind that it may take some time for your shop to gain traction, so don't get discouraged if you're not seeing immediate results.
How much do Etsy sellers make off of Etsy?
The average person can make $15,000 to $20,000 a year selling on Etsy. However, some people have been able to generate as much as six-figure salaries from their online shops within just a few years of starting up.
It's important to remember that how much you earn will be directly related to how hard you work at promoting your shop and developing new products for customers to purchase.
Can you make money on Etsy 2022?
There is no question that you can make money on Etsy in 2022. The only question is how much money you want to make. If you are willing to put in the hard work and dedication, then you can definitely see a healthy return on your investment. However, it's important to remember that there is no guarantee of success, and it may take some time for your shop to gain traction. With that said, if you follow the tips in this article, you'll be well on your way to making a profit from your creative products.
Summary
Selling on Etsy is a great way to make money with your creative products, and the platform is only getting more popular each year. By following the steps in this article, you'll be well on your way to starting a successful Etsy shop that generates a profit for you and your small business. Keep in mind that it takes hard work and dedication to make money on Etsy, but the potential payoff is worth it. Thanks for reading!