The recent rise in popularity of NFT art has been incredible for artists, digital art lovers, and investors worldwide.
Some NFTs are worth millions and others are worth pennies, but one commonality is how easy and accessible it has become to collect digital art.
However, it can be difficult to find a good way to display your new purchase. This blog post will cover the 7 best ways to display your NFT art.
Let's get started.
What is an NFT?
First, let's define what an NFT is. NFT stands for "non-fungible token." An easier way to think about it is to swap the word "fungible" with "replaceable." So an NFT is a token that is non-replaceable or, in other words, a token that is completely unique.
For example, the Mona Lisa is non-fungible, there's only one and there can only ever be one original Mona Lisa. On the other hand, a sack of rice is fungible – there can be multiple versions endlessly and it doesn't matter which sack you have.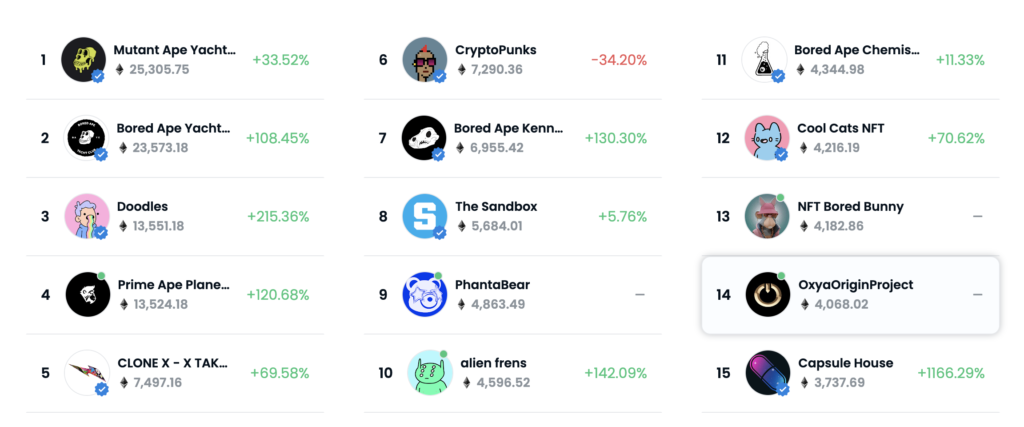 What makes an NFT unique and "non-replaceable" is the fact that they are codified on a blockchain and can't be modified. This adds a level of scarcity to an NFT and is one of the reasons why some become so valuable.
Another reason NFTs can be so valuable is because of the utility they have been programmed with. Through the blockchain, NFTs can pass on value to the holder in the form of in-game perks, community perks, physical objects, tickets to an event, or anything else.
Overall, NFTs can have artistic value, scarcity value, and utilitarian value by carrying with them some sort of programmed functionality. This has resulted in the recent craze of NFTs and why so many see them as having a huge future potential.
How to Display NFT Art
Here is a list of the best ways to display NFT art.
1. Print and frame
Your first option is to print your NFT and frame a physical copy. Putting your NFT in a frame and hanging it up is the most traditional way to display your latest purchase. There are many different types of picture frames, so you can find one that matches the decor of your home or office perfectly.
Printing has become fairly inexpensive in recent years, so it is a viable option for anyone who wants to have a physical version of their NFT in their home or office.
2. Use a digital frame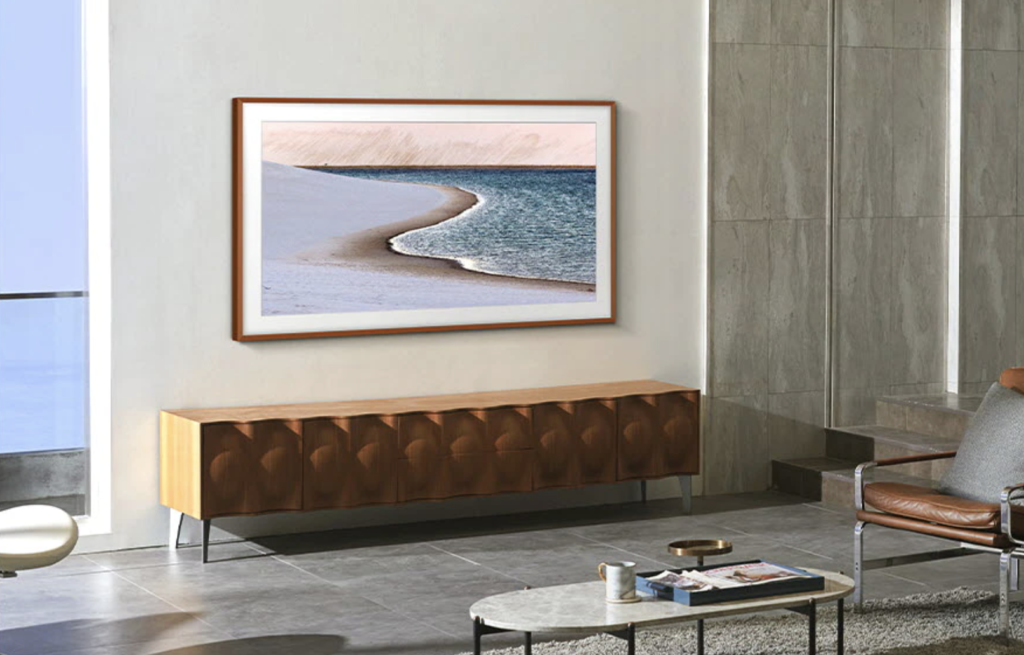 If you want to be able to change your NFT art on a regular basis, then using a digital frame is the perfect solution. All you need to do is load up your favorite NFTs into the digital frame and it will cycle through them for all to see.
Digital frames come in all shapes and sizes, so you can find one that fits perfectly on your desk, wall, or dining table. Some notable digital frame options are:
3. Use it on social media profiles
NFT art makes a great profile picture to use on social media accounts. The added bonus of having an NFT as your social media profile pic is that you can show all of your online friends and followers your digital art.
By putting your NFT on social media, you are not only showing it off to people but also promoting the artists and their work. This is a great way to support the NFT art community and help it grow.
4. Put it in an online gallery
There are many different online galleries that accept NFTs. These galleries give artists an outlet to display and sell their NFT art, while also giving collectors a place where they can show off and buy digital pieces of art.
One of the most easy-to-use platforms to display your NFT collection is Lazy.com. This is an extremely straightforward platform that lets you easily upload your NFTs and share them with the world.
5. Create wearables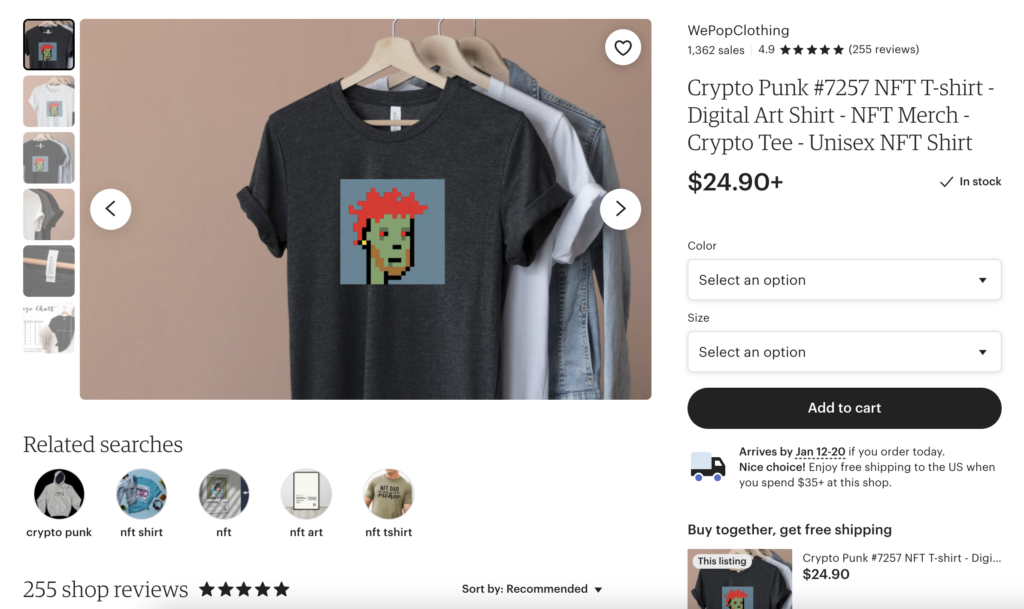 One of the most creative ways to display your NFT is by creating wearables. You can create a bracelet, necklace, or some other type of wearable that has an NFC chip inside it and have your NFT displayed on this item.
Wearable technology is becoming more popular every day so there are plenty of options when it comes to how you want this physical piece to look like. In fact, you could even make use out of old jewelry pieces from past holidays and turn them into digital art.
6. Display it in the metaverse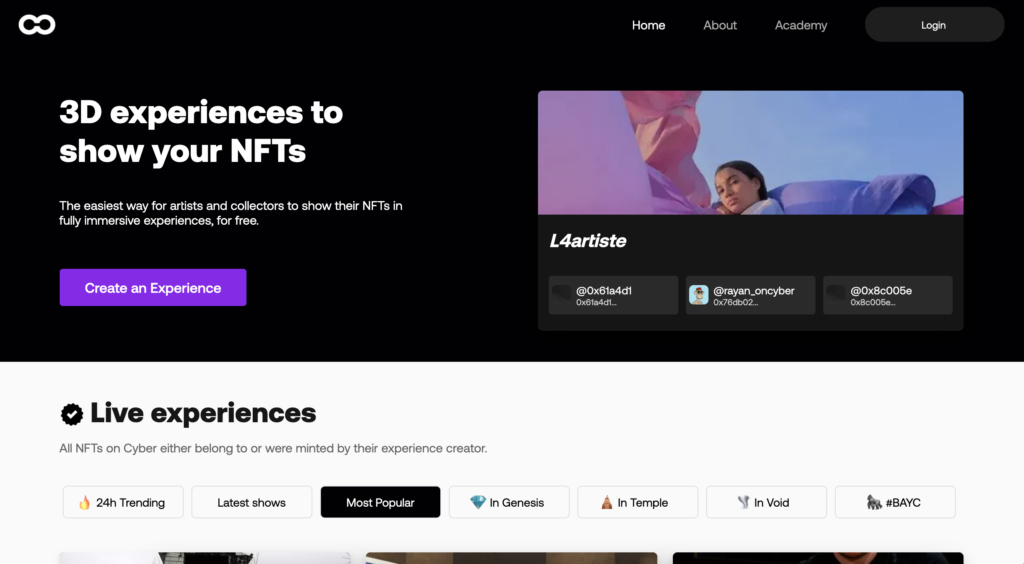 The metaverse is a digital world that allows for the full display of NFTs. In this virtual space, you can walk around and view your NFTs from all angles.
Many different metaverses are currently in development, so there will be plenty of options to choose from when it comes time to visit the metaverse. A metaverse gallery worth checking out right now is Cyber.
Cyber is an easy way for collectors to show off their NFTs in fully immersive experiences. It also has a wide variety of other collectors on the platform whose galleries you can visit and enjoy.
If you want to take your NFT collection to the next level, then visiting the metaverse is a must.
7. Host it on its own website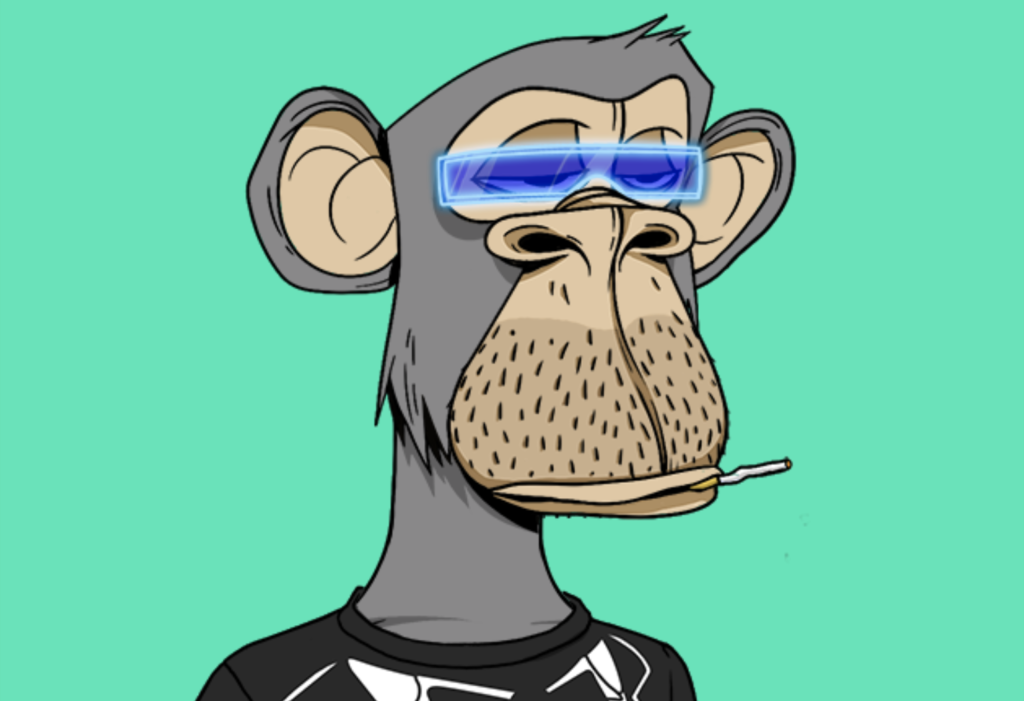 If you want to fully control how your NFTs are displayed, then creating a website is the best solution. All you need to do is upload them and display them in any way that works for you.
Creating a website allows collectors to create their own unique space where they can show off their NFT collection. It also makes it easier than ever before to share your artwork by simply sharing the website link or being discovered on google.
Frequently Asked Questions
How can I buy NFT art?
There are many different platforms where you can buy NFTs. Some of the most popular places to purchase digital art include Opensea and Nifty Gateway.
What is the best way to display NFT art?
There are many different ways to display your NFTs, but some of the most popular include using a digital frame, social media profile pic, online gallery, or website.
Can I sell my NFT art?
Yes. There are many different platforms where you can sell your NFTs, including Opensea, SuperRare, and Nifty Gateway.
Conclusion: How to Display NFT Art
There are many different ways to display your NFTs, but some of the most popular include using a physical or digital frame, social media profile pic, online or metaverse gallery, or your own website.
By displaying your art in these different ways, you can show it off to friends and family, promote the artists who created them, and even sell them for profit. So whatever way you choose to display your NFTs, make sure that you do it in a way that showcases their beauty and allows you to enjoy them fully.
Happy showcasing!