You've probably heard about NFT Art Finance. It's a new cryptocurrency that has recently exploded in popularity in the NFT world.
Basically, it's a token on the Binance Smart Chain with its own blockchain to execute smart contracts. The biggest difference between how this crypto operates and how Bitcoin or Ethereum operates is how artists are able to mint their own tokens which can then be sold for profit.
This blog post will explain how you can buy NFT Art Finance in 2022.
Let's get started.
What is NFT Art Finance (NFTART)?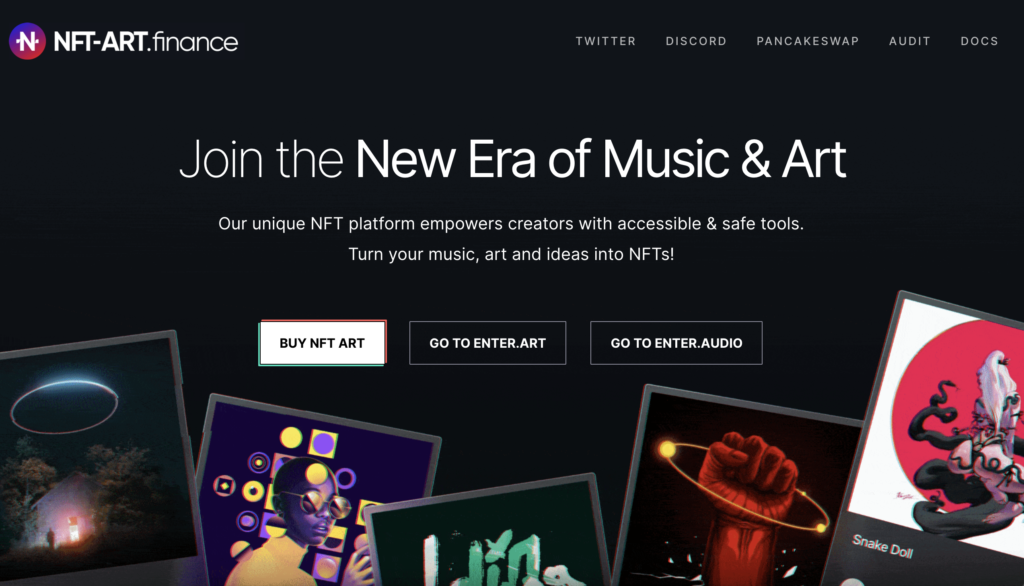 NFT Art Finance (NFTART) is a cryptocurrency that wants to build a marketplace for artists to mint and sell NFTs. It is described as a "decentralized network connecting content, creators, musicians artists and investors" that uses the Binance Smart Chain.
The token has 4 key features: deflationary, has no owner, has utility, and provides passive income. NFTART is deflationary because of its 10% transaction fee where 5% gets burnt and 5% gets returned to the holder. The code also cannot be changed by anyone making it a truly decentralized token.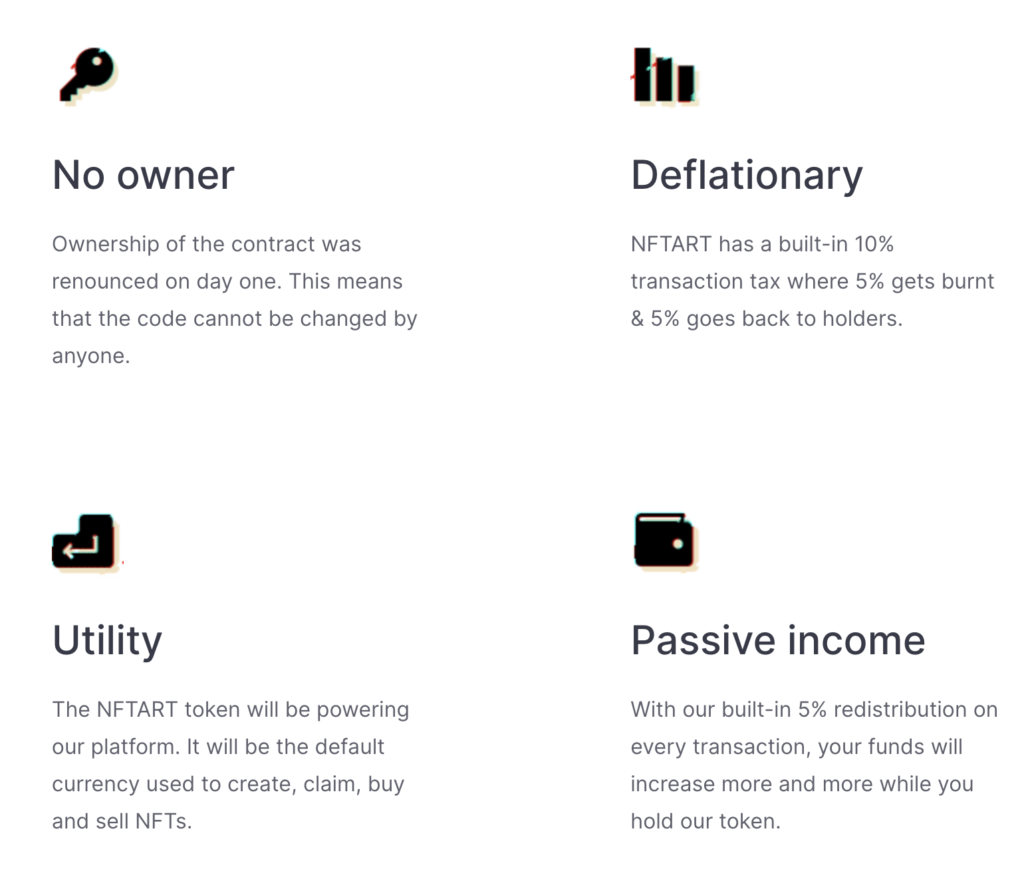 NFTART's utility is in its integration with the Enter platform. The token will be the default currency used to create, claim, buy and sell NFTs on Enter. Lastly, the burning mechanism also creates a passive income engine for token holders. The built-in 5% redistribution on every transaction will increase your holdings as you use the token.
How to Buy NFT Art Finance Token
Here are the steps on how to buy NFT Art Finance token.
1. Get BNB
First, you'll need to convert your cash into Binance tokens (BNB). You can use Bitcoin or Ethereum to purchase them on the Binance Exchange.
If you don't have a Binance account, sign up here.
Then purchase BNB tokens on the Binance Exchange by following these steps:
Click on "Funds" at the top of the page
Select "Deposits"
Select the currency you want to deposit (Bitcoin or Ethereum)
Copy the Binance deposit address and paste it into your wallet
Move the currency from your wallet to Binance by pasting in the deposit address you just copied.
Once the currency has been deposited, it will take some time for the Binance Exchange to process the transaction. When the funds have been added, you can buy Binance tokens (BNB).
2. Configure your wallet
You must first make sure to configure your MetaMask wallet to support Binance Smart Chain DApps.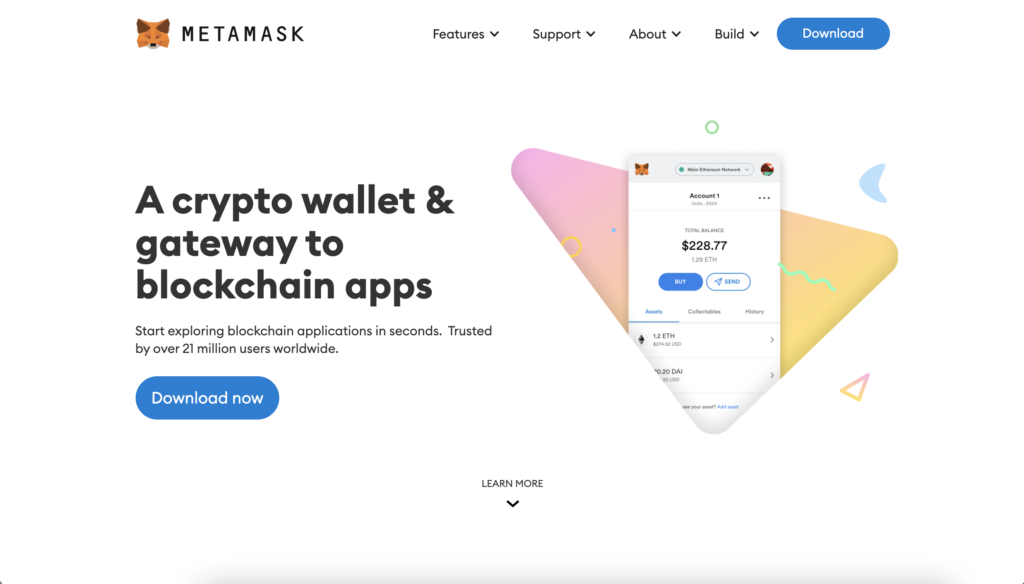 Go to Metamask.io
Download the browser extention for Chrome on desktop or the Metamask app for iOS or Android
Complete the wallet set up process
Go to Settings > Networks > Add Network
Manually add two networks: Testnet and Mainnet
Save the Network and return to the main view.
Follow the instructions here for more information about configuring your MetaMask wallet for BNB tokens.
3. Send BNB to your Wallet
Send the BNB in your Binance exchange account to your MetaMask wallet by going to "Funds" and selecting "Withdraw."
Then, type in the amount of BNB you want to send to your wallet and click on "Submit."
You'll then be asked to input your wallet address. Paste it in and hit "Send."
Your BNB tokens will now be transferred from your exchange account to your BNB compatible wallet.
4.Swap your BNB for NFTART
Now that you have your BNB in a wallet, it's time to swap them for NFTART.
Go to the Pancake Swap page on the NFT Art Finance website.
Paste your MetaMask address into "Your Address."
Click "Start Swap."
The Pancake Swap page will then automatically calculate how many NFTART tokens you'll get in return for your BNB balance. Click on the "Swap!" button to continue.
As you can see, it's really easy to swap your BNB for NFTART. All you need is your BNB and wallet address.
After swapping, your NFTART tokens will be sent to your MetaMask wallet via the Pancakeswap smart contracts.
Frequently Asked Questions
Is NFT Art Finance a good investment?
The token is currently a risky investment since it hasn't been around for very long and their products are still in the development phase. However, the team appears to be well-intentioned, and the vision for the project certainly seems like a positive contribution to the crypto landscape and NFT industry.
What are the benefits of NFT ART tokens?
NFTART tokens have four key features: deflationary, ownerless, utility token, and can provide passive income.
What exchanges list NFTART?
Right now there is no way to purchase or trade NFTART outside of swapping BNB for them. This makes its value very dependent on how many people participate in the swap.
Conclusion: How to Buy NFT Art Finance
NFT ART tokens are a potentially exciting new cryptocurrency that is still in development. While it may be risky, the team behind NFTART appears committed and has a clear vision for how they want their project to develop over time. To invest, you'll first need Binance tokens (BNB) which you can purchase with cash or another digital currency on the Binance Exchange. You can then swap your funds directly into NFTART by following the simple steps in this post.
I hope you found the steps in this guide helpful. Are you HODLing NFT Art? Feel free to reach out and let me know.